Today, is my lucky day because i am going to show you my top 5 wordpress theme that actually supports buddy press. Because it is not a normal themes it really awesome themes do everything you want to do in your new website.
Hello to everyone,
I love to write articles and giving you awesome information regarding designing and career information for designing and development.
Or if you want to know how to start career as a blogger then watch this video:
So don't wasting any time let's get started !!!
Theme 1 : Lynk - Social Networking and Community ( Download Now )
Lynk – Community BuddyPress WordPress Theme is a Responsive, Retina Ready, Community/Social Network WordPress Theme that integrates with BuddyPress as a complete package & includes awesome demos to get you started.
Theme 2 : Eonet - Responsive Communities & Networks ( Download Now )
Eonet is a fast and interaction-based WordPress self-hosted web application for Communities and Networks of any size and color!
Yes! It aims to boost interactivity between your members through a complete web application composed of the Eonet theme and the Eonet components. Fully customizable and scalable to suit any of your project without any coding.
Theme 3 : BuddyApp - Mobile First Community WordPress theme ( Download Now )
Version 1.5.2 is out now! (13th of September 2017). See change log/news! Meet BuddyApp, best for any kind of Private or Public community, Intranet or Extranet websites. With a Creative design and built with Mobile first approach it is a theme that allows you to build a site that stands out from the crowd.
Theme 4 : Socialize: Multi-Purpose BuddyPress Theme ( Download Now )
Socialize is a multi-purpose BuddyPress theme making it the perfect choice if you want to create a community or social network. So what is BuddyPress? Basically it's a plugin that lets you create any kind of social network using WordPress, with member profiles, activity streams, user groups, private messaging and much more.
Socialize has been specifically designed to make the most out of BuddyPress and has also totally redesigned bbPress so it now looks like a traditional forum.
Theme 5 : Thrive - Intranet & Community WordPress Theme ( Download Now )
Thrive has been designed as the ultimate foundation for your collaborative online community, bringing together social networking, messaging, forums, events, project and task management, file sharing, e-commerce and even e-learning.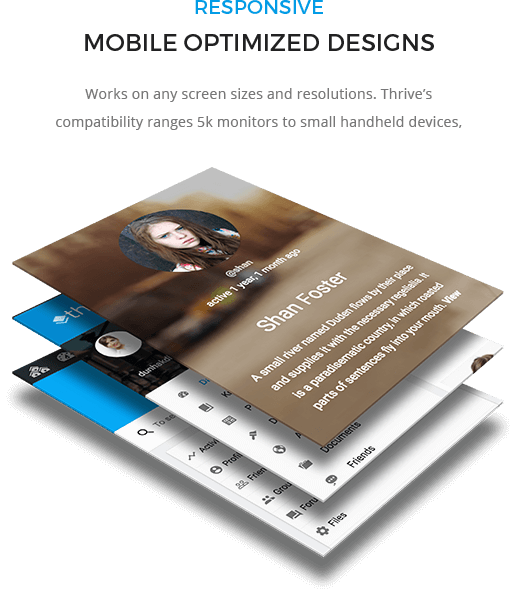 This innovative theme can be tailored to your needs so that your members can easily share messages, files, events, tickets and forms, edit and collaborate on documents, and manage files and projects. Thrive also offers a private site option, with a secure login for members.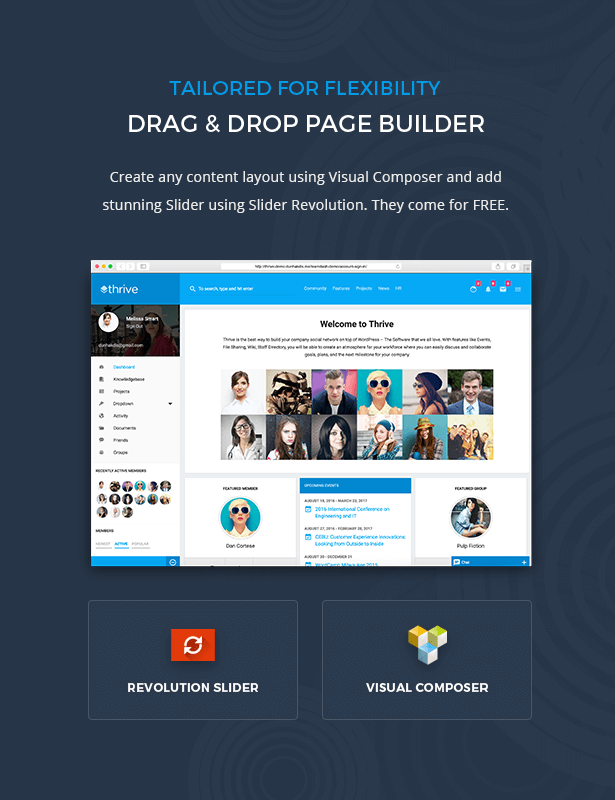 Now this the end, Hope you like and learn something from this article. If you want to support us then share this article to everyone and like share and comment using our social network.
Keep sharing and connecting people,
================================================
I Hope you Best Understand :) ☺
If you Like our tutorial please Like this tutorial and click Subscribe Button.
Plz Go to My Channel and SUBSCRIBE for more videos:
If You Like Our video please Subscribe Our channel and share with your friends .. Thank You. :)
Thanks For watching Our Tutorials :)
=================================================
You Can Must Follow me & Contact with me personally for any help :)
✓Official FACEBOOK fan page:
Thanks,
Akash Jaggi
==============================================

Tags :
wordpress themes , wordpress templates , theme wordpress , best wordpress themes , template wordpress , premium wordpress themes , wordpress blog themes , buy wordpress themes , wordpress website , wordpress blog , layout wordpress , how to get free wordpress themes , free wordpress themes , learn how to create wordpress themes. free themes , blogger , free themes , front designers , Front Designers , Akash Jaggi
==============================================
TOP 5 WORDPRESS THEMES THAT ACTUALLY SUPPORTS BUDDYPRESS || THEMES ZONE
Reviewed by
Front Designers
on
December 05, 2017
Rating: